For those struggling to surrender to the changing season with its cold and fog, there is only one way to overcome the seasonal trauma. And it is to dive into the waters of Acquaworld and relive the summer's warmth. Acquaworld is Italy's only indoor amusement and wellness park and helps to break up the long winter months. It is also an ideal place to celebrate a birthday or an anniversary.
In Acquaworld it is always summer
Opened in 2011, Acquaworld is a unique 20,000-square-metre water and wellness park with indoor and outdoor areas, nine water slides, swimming pools and whirlpools with constant hot water and, in summer, a large garden with deck chairs, sunbeds and umbrellas. However, at Acquaworld it is always summer: all the pools, even those that go from the inside to the outside area, are heated to 33 degrees, while the indoor air temperature never falls below 30 degrees. Acquaworld is truly a paradise of fun and relaxation for the whole family.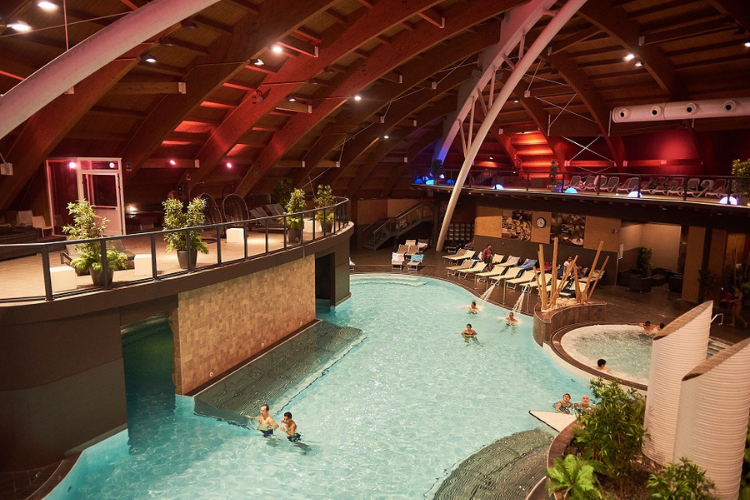 A baby club at weekends and family changing rooms
For parents who want a moment to themselves the Baby Club is available on weekends where children, under the watchful eye of an educator, are engaged in games and attractions. Every Saturday and Sunday, a cast and crew of professional entertainers puts on dances, quizzes and shows for both young and old. Furthermore, in addition to the women's and men's changing rooms, the park has just opened the family changing room, to offer families the opportunity to change and share a common space.
Entry with green passes or an exemption certificate
The park welcomes visitors in total safety and compliance with all Covid regulations: reduced daily entries, temperature checks at the entrance, regular sanitation points and frequent sanitation of all areas. These are just some of the many measures introduced to guarantee the utmost safety for visitors. Furthermore, in accordance with Law Decree No. 105 of 23/07/2021, a Green Pass or an exemption certificate is required to access the park.