Baglio Oneto dei Principi di San Lorenzo Wine Resort has sandy beaches, hidden coves, water sports and protected marine life making a holiday in this luxury paradise close to Marsala (Sicily) and right in front of the Egadi Islands, a voyage of discovery and exploration day after day.
The sandy beaches of San Teodoro are perfect for everyone as they are on the north coast just a few minutes from the Resort, where the water here is never too cold and there are no dangerous currents. And when the sirocco wind blows, the sea takes on Caribbean colours and temperatures.
Swimming, kitesurfing and windsurfing
The Stagnone Nature Reserve is located right in front of Baglio Oneto dei Principi di San Lorenzo Wine Resort and at sunset it can be admired in all its beauty from the Wine Resort. With small oases and tiny coves this shoreline is perfect for taking long swims or simply relaxing in the water. For lovers of water sports - such as SUP board, kitesurfing and windsurfing - one area of ​​the Stagnone is known as "the best gym in Italy," and has schools and courses suitable for all levels.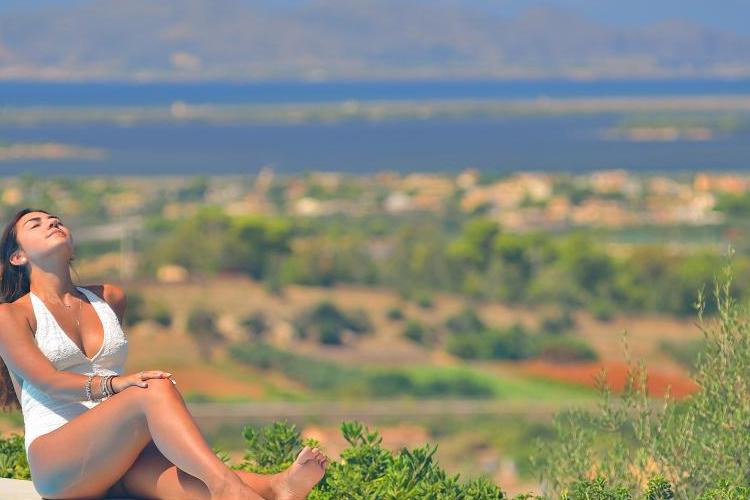 The Egadi Islands. Europe's largest protected marine reserve
The southern coast has cool crystal-clear waters, a golden beach and is perfect for those who love to take long walks. For those who like sports there are areas suitable for SUP, kitesurfing and scuba diving, with rental availability. All those who truly love the sea cannot leave Baglio Oneto without first treating themselves to a day  on the Egadi Islands, which are the largest protected marine reserve in Europe. The best known is Favignana, which can be toured entirely by bicycle and has the famous Tonnara Florio tuna factory, while the smaller Levanzo and Marettimo offer unique seascapes There are frequent connections from Marsala, but it is also possible to rent private boats for personalized tours.