Christmas holidays away from the tourist crowds with family and friends, spending relaxing and peaceful days dedicated to outdoor exercise and discovering Montepulciano, Val di Chiana, Val d'Orcia and other iconic corners of Tuscany while enjoying good food and excellent wines. The charming Podere Casanova farmhouse, attached to the renowned winery of the same name guarantees maximum privacy with its three independent flats and their private green spaces, making them a comfortable home away from home for holidaymakers.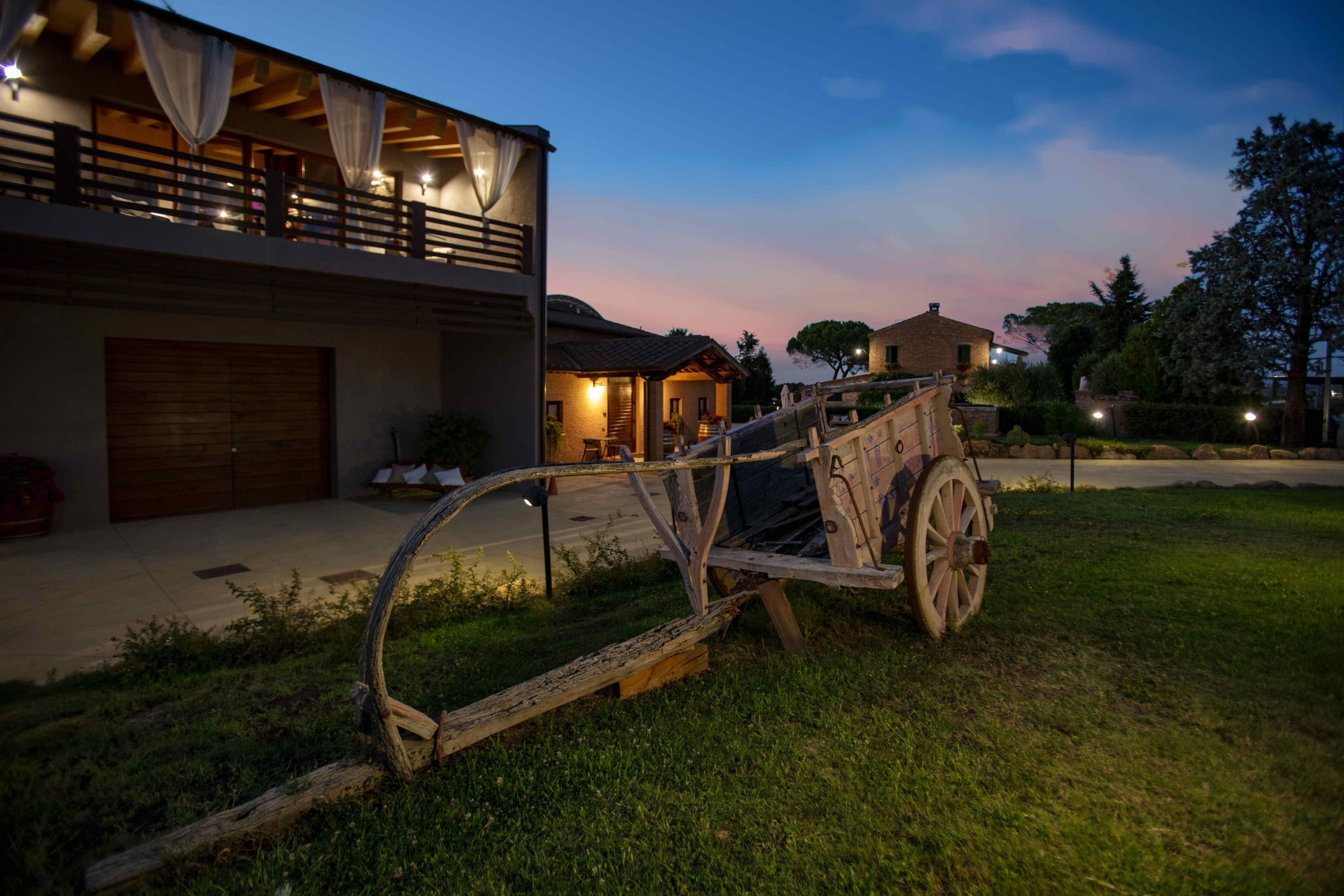 Walking and cycling trails and guided wine tastings 
Nestled in vineyards Podere Casanova is only ten minutes from the beautiful old town of Montepulciano, rich in history and art and typical of Tuscany with its exceptional cuisine, old churches and museums. The uncontaminated landscape encourages relaxing walks or cycle outings in every season. In the nearby winery the Nobile di Montepulciano and other noble wines of the estate age in semi-darkness. In the tasting room with a panoramic terrace overlooking the vineyards, at guided tastings of the wines and typical products of the region you will learn to recognise the wines, evaluate their tastes and aromas and discover their best combinations with typical regional specialties.