The Royal Palace of Caserta, in the Campania region close to Naples, is a grand royal residence set in a sprawling park. 
The world's largest royal residence
The Royal Palace holds the distinction of being the world's largest royal residence by volume and was historically owned by the Bourbons of Naples, with a brief period of residence by the Murat family. UNESCO recognised its significance in 1997, declaring it a World Heritage site alongside the Vanvitelli Aqueduct and the San Leucio complex. Commissioned by King Charles of Bourbon, who envisioned a palace that could rival the grandeur of Versailles, it served as a seat of government for the capital Naples and the entire kingdom.   


The park is one of Europe's most beautiful formal gardens
The Royal Palace of Caserta serves as the focal point of the entire composition, positioned on a central axis that connects and unifies the entire complex. Featuring four courtyards and spectacular vestibules, it exemplifies a monumental property designed for the sovereigns' residence and for the court. It also functioned as an administrative centre, drawing inspiration from the Escorial model in Spain. The park surrounding the palace was the last of the great European formal gardens, influenced by the creations of Versailles and 16th-century Roman and Tuscan villas. The English Garden within the park stands out as a significant and picturesque example of European landscape gardening.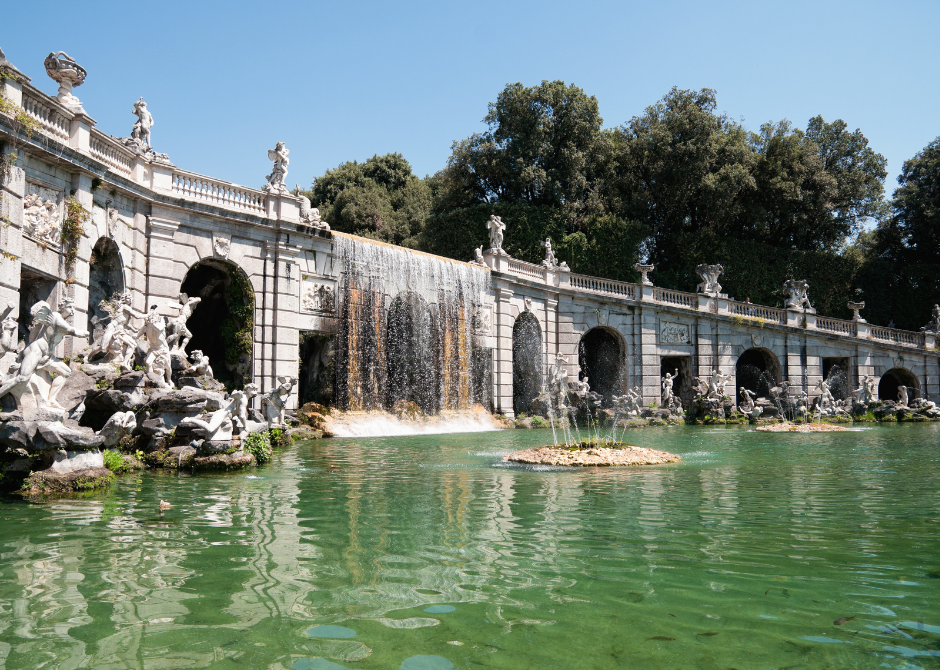 Ticket prices start from €5
A notable physical link between Caserta's Palace and the Royal Colony of San Leucio is the Carolino Aqueduct, which was an essential infrastructure not only for the palace and gardens but also for the ironworks, mills, and manufacturing industries along its route. The palace is accessible at all times and  hosts numerous events, with ticket prices starting from €5.